Vacancies
---
Avoin Haku käynnissä
Central Linella on aina käyttöä hyville ihmisille!
Lähetä hakemus osoitteeseen: info@centralline.fi
---
Introduction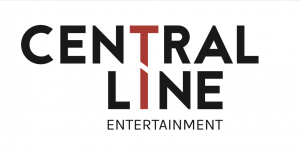 Finland's Leading Independent Music agency
Central Line traces its roots back a quarter of a century. Beginning with youthful experience in booking and promoting international punk bands such as No Means No and Leatherface to name but a few, we went pro in 1992 when Koetinkivi (Touchstone) was founded. In the early years, the agency included punk and metal acts, with bookings all over Europe. Since the turn of the millennium, the agency has focused more on pop/rock, including many of Finland's hottest stars. In 2015, as our international operations expand, we've unveiled a new name: Central Line. We're carrying on the successful Koetinkivi tradition of long-term thorough commitment to selected artists. Central Line also promotes concerts and serves as a booking agency for foreign artists. Publishing operations are a new opportunity to draw on 25 years of experience and networks, providing a platform for Finland's top creative figures. As we approach our anniversary year, our ears are constantly perked up for exciting new ideas.